Women's

Mizuno Wave Rider 25
Support
Neutral
Stability
Motion Control
Cushion
Light
Moderate
High
Maximum
Offset

12 mm

Weight

8.3 oz

Product Description:
The Wave Rider 25 is only getting better with age. The 25th edition of Mizuno's classic brings your runs a smoother ride with added Mizuno ENERZY, eco-friendly support through the new responsive bio base wave plate, and enhanced breathability overall. Spring into your training cycle with a fresh neutral running trainer that will provide the cushion and support needed for the daily mileage.
Features & Benefits:
MIZUNO ENERZY (FOAM): Offering versatility in its application, while still maintaining softness and resilience.  It will help enhance performance capabilities.
MIZUNO WAVE®: The MIZUNO WAVE® plate disperses energy from the impact to a broader area providing a stable platform and superior cushioning.
X10 Outsole: Durable carbon rubber that allows for longer wear.
U4ic Midsole: Delivers optimal shock reduction, durability, and a superior ride.  Innovatively light, well-cushioned, responsive, and resilient.
Engineered Mesh Upper: Both breathable and durable for high performance.
Eco-Friendly Materials
Category: Neutral
Offset: 12 mm
Weight: 8.3 oz
SKU: 411323.BPBP
Customer Reviews
Melissa Topacio Long Verified Buyer
October 12, 2023
Great shoe!
I love this shoe. It's my go-to walking/running shoe and I have bought several pairs over the years.
Anonymous Verified Buyer
August 11, 2023
Love wave rider 25
Perfect fit from the first try on. Toe box wide and deep enough so toes not cramped or blistered. Fits better for me than wave rider 26 which was too narrow for me even the wide width. Comfortable for longer walks.
Anonymous Verified Buyer
March 08, 2023
Perfect!
Love the support and cushion!
Christine Goldman Verified Buyer
January 27, 2022
Only shoes in Run In
These Mizuno Wave Rider 25 shoes are the only ones I train and run in. They are outstanding, I buy 2 pairs: one for outside and one for running inside at the gym. Oh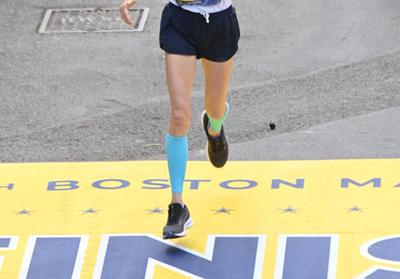 Antonia P
January 12, 2022
Rider 25 (Staff Review)
The Waverider 25 is a great update to the model. Provides the same smooth and responsive ride while still being soft and lightweight. I'm also impressed with how durable and breathable this version is. This model does run a little short so I would recommend going up a half size. And width wise tends to run a bit on the narrow side. This shoe compares well to the Asics Gel-Cumulus and Brooks Ghost.
Olivia Potter Verified Buyer
December 15, 2021
Great shoes
I've been wearing Wave riders for years. I'm very happy with my new ones. I've been suffering from planter fasciitis on off for over a year and these have helped a lot along with the Aetrex inserts. The shipping and communication with this purchase was fast and outstanding.
Anna Brook Opalinski
August 03, 2021
Good shoe! [Staff Review]
I like how light it is and how responsive the shoe is too!
Michaela Eichel
July 23, 2021
Great shoes for narrow feet!! [Staff Review]
This was my first time wearing Mizuno shoes, and I really enjoyed running in them! My favorite part of the Wave Rider 25 is the fit. I sometimes struggle to feel secure in regular width running shoes, but these shoes had a really nice, narrow feel. They do run a little short so I would recommend possibly going a half size up. I also felt very secure in the well padded heel counter. This shoe has moderate cushion and felt somewhat bouncy and not too heavy. I am mostly using this shoe for easy runs but it is also able to hit faster paces! I also really enjoyed the aesthetic of this shoe! There is a relatively neutral color scheme on the upper and a pop of color on this shoe's unique outsole. Glittery accents on the tongue give this shoe a fun style!