Product Description:
From the pavement to the gym, Fli-Lyte 4 delivers lightweight versatility, making it your go-to shoe for up-tempo daily miles and your favorite workout. The sleek new upper features a recycled engineered mesh with zero overlays for lightweight security and a breathable, comfortable fit. New lace stays on the tongue keeps it locked in place over the foot. The midsole gets an upgrade with ZipFoam™, delivering more response and resisting compression set over time. The widened 23 x 20 mm platform delivers an even smoother and more stable ride.
Features & Benefits:
Proprietary midsole compound which is springier than EVA and offers more rebound over the life of the shoe
Lightweight breathable materials that offer a 2nd Skin fit and feel, made from recycled materials
3mm drop provides a near-neutral platform for a more natural running experience
Ortholite Footbed provides comfort and anti-compression with anti-microbial properties
Best for Road Running
Drop: 3 mm
Weight: 6.9 oz
Customer Reviews
Anonymous Verified Buyer
October 01, 2023
Topo
Very comfortable shoe that suits my high arches and has accommodating wide toe box
Anonymous Verified Buyer
September 15, 2023
Fly lyte 4
I have used them for 3-4 years
Anonymous Verified Buyer
February 04, 2023
Good Shoe! But not as comfy as ultrafly
I usually wear the Topo Ultraflys, but gave these a shot for their slightly lower price. They fit similarly to the ultraflys but I definitely feel a little less cushion/support with the 3mm drop compared to the 5mm in the ultrafly, especially over longer running distances. But overall, a great shoe so far! I especially love the classic Topos wide toe box :)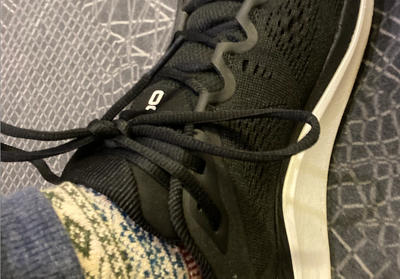 Anonymous Verified Buyer
March 09, 2022
Love my Topos!
The only shoes that don't squeeze my wide forefoot are Topos and Altras. I feel light and free running in these—this model is a tad more cushioned and restricting than the discontinued Fly-Lyte 3, but still the best shoe I have found recently. Plus they look good!! Unless you need a stability shoe, give these a whirl. Running is fun in them.
Emily Sweet Verified Buyer
October 25, 2021
Love these shoes!
I love these shoes- I was fitted at the Marathon sports in Northampton 2 years ago and have gotten 4 pairs so far. They are great for running and walking