HOKA Unisex Rocket X 2
Support
Neutral
Stability
Motion Control
Cushion
Light
Moderate
High
Maximum
Offset

5 mm

Weight

8.3 oz
Road-Running Remastered

The Rocket X 2 from HOKA has undergone a transformation and has been refined from top to bottom with new geometries, a new upper, and an all-new foam. Let's start off with the updated upper, made with a technical and breathable synthetic mesh. This upper is super lightweight and delivers a foot-hugging fit after lacing up for a race-ready lockdown. Moving on to the midfoot, we have an internal mid-foot cage that also wraps the foot allowing you to feel supported all around.
On the outsole, HOKA strategically placed zonal rubber to help extend the life of the Rocket X 2 without adding any unnecessary weight. Next up is the all-new foam from HOKA: PEBA foam. This is truly a tip-of-the-spear, premium foam that is more responsive and has a higher rebound rate than the foam used in the Rocket X or Carbon X shoes. Pair this new foam with a higher stack height and a newly remastered carbon fiber plate and you have yourself a rocket that's ready for takeoff.
Features & Benefits:
Technical synthetic mesh upper that provides a lightweight fit
PEBA foam midsole provides higher rebound performance
Internal mid-foot cage delivers lightweight, foot-hugging comfort
Scooped carbon-fiber plate for enhanced propulsion
Early-stage Meta-Rocker delivers an up-tempo, propulsive ride
Zonal rubber placement for weight savings and durability
Category: Neutral Road Racing
Offset: 5 mm
Stack Height: 36mm heel/31mm forefoot
M10 weight: 8.3 oz
W8 weight: 6.7 oz
SKU: 1127927-CEPR
Why You'll Love It: 
A higher stack height with a new, premium foam offers the ultimate cushion and responsive experience
The foot-hugging synthetic mesh upper really wraps your foot and gives a supportive fit
A redesigned carbon-fiber plate takes propulsion to the next level
Customer Reviews
Luke Verified Buyer
September 22, 2023
My choice for 26.2
Let me start by expressing my gratitude to Marathon Sports. The shoes shipped fast and I am recommending them to everyone I talk to about running shoes and gear. These shoes are fantastic! I will admit I have a collection of Hoka, beginning with their Arahi 3 and most recently the Clifton 9 and these, Rocket X 2. My first "super shoes" were the Saucony Endorphin Pro 1's, which felt great on the foot but my plantar fascias always cramped after anything more than 2 or 3 miles in those. These Rocket X 2's have that similar PEBAX squishy-bounce feel, but the stability and comfort are vastly greater. I wore them once for a 5k before my 26.2, and they carried me the distance with no complaints. Excellent breathability, lockdown, and comfort. I'm normally a Hoka 9, so I took the advice to go up to a 9.5 and I am so glad I did. Perfect fit! Get these, you won't regret it!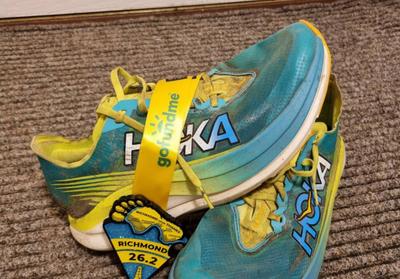 Andy Lopez Verified Buyer
May 04, 2023
Like a Rocket
This is a great shoe, excellent for my long runs, and very comfy.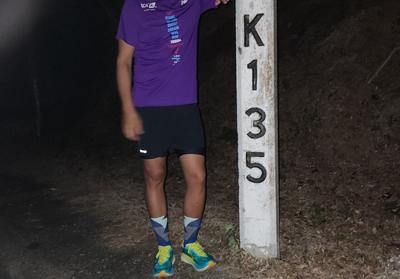 Andy Lopez Verified Buyer
May 04, 2023
Like a Rocket
This is a great shoe, excellent for my long runs, and very comfy.
Craig Patane Verified Buyer
April 28, 2023
Amazing Shoe and Amazing Customer Service.
I only wear Hoka's and this shoe did not disappoint. Fit was perfected and the shoe performed fantastic in pouring rain during half marathon. 1 word - SPEED!! Customer service is EXCELLENT. My package as lost in the mail because of USPS and they quickly responded and shipped ASAP so that it would be in time for race.