The O.G. No Slip, No Bounce, All Polarized Sunglasses
Is blue light bad for your eyes? That's a trick question. We have no idea. But SOME scientists say it causes eye strain, fatigue, headaches & tail growth. So just to be safe, Goodr made these glasses with the ability to block blue light.
They open up a magical new world. Then they get way too challenging and we scream curse words and want to throw them at the wall until they smash into pieces. You can't really throw your marriage at the wall since marriage is just a concept…maybe your wedding ring? A framed photo? Anyway, these rose frames with clear lenses will make everything better. Video games are hard sometimes.
Features & Benefits:
BLUE MIRAGE TECHNOLOGY – The Goodr blue light blocking lens definitely blocks blue light. The jury is out on whether blue light actually hurts our eyes or not, but who cares? You look important in these, so go ahead and block those nasty blue light rays
NO SLIP – We use a special grip coating to construct our frame to help eliminate slippage when sweating.
NO BOUNCE – Our frame is snug and lightweight, with a comfortable fit to prevent bouncing while running.
FULL ARMOR – UV400 protection that blocks 100% of those harmful UVA and UVB rays.
NO SPOILED EASTER EGGS – No one wearing goodrs with Blue Mirage Technology has ever left a dyed egg out past its expiration date. They have, however, ruined many in-game surprises for people.
Customer Reviews
Melissa Gauvin
June 01, 2023
All around best!
Incredible value for comfortable, quality, polarized sunglasses! Love these!
RONALD PRINCE Verified Buyer
May 11, 2023
Perfect for Runners
I've been running with Goodr sunglasses for the past 3 years. They perform better than any other sunglasses I've ever run with. I still use my original pair amongst the 8 or nine others. So many cool color combinations to make any look!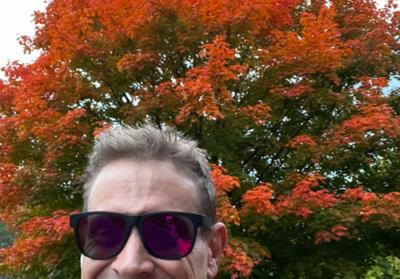 Allison Sherwood Verified Buyer
April 23, 2023
Erik Wippler Verified Buyer
February 24, 2023
great item, fit is perfect
Bought these for my daughter - she loves the fit and feel as well as the look.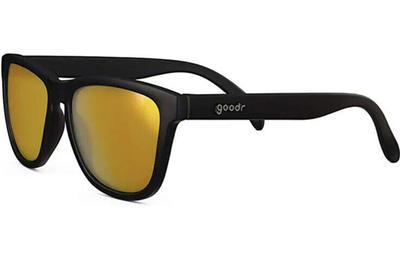 Xiang Yuan Verified Buyer
March 02, 2022
Sunglasses
Doesn't slip and looks good
Ronald Prince Verified Buyer
May 05, 2021
My NEW Running Glasses Brand
I'm loving my goodr sunglasses! They stay put perfectly on my runs (10 mile+) and they look great. Only problem is there are so many choices and you have to get the style you like fast (or they might not be available)!
Sheila Thomas Verified Buyer
August 03, 2020
Loving the Goodr's!
The color is great, they stay put when running and the view's are crazy clear!
Lee Grist Verified Buyer
July 21, 2020
Love my new shades
I love these new sunglasses, the colors are fun!