Product Description:
The Adrenaline GTS 22 is the most loved support running sneaker in the Brooks line and it is now smoother than ever. GuideRails holistic support system is a unique technology that aligns the body in its natural motion path while keeping excess movement in check to help support the running while running and going through the gait cycle. With its updated midsole featuring 100% DNA LOFT cushioning it now has an even softer and smoother ride. The softer midsole and Segmented Crash Pad team up for easier flow from landing to toe-off for better transitions.
Features & Benefits:
DNA LOFT now makes up the entire midsole for a softer and smoother ride
Simplified midsole construction creates more seamless transitions
More strategic use of 3D Fit Print technology provides structure that moves with the foot
Category: Support
Offset: 12 mm
Weight: 9.1 oz
Customer Reviews
Alice Miller Verified Buyer
April 23, 2023
Happily running in the Brooks Adrenaline'
The shoe is very comfortable but still supportive. I have run many races successfully in these shoes.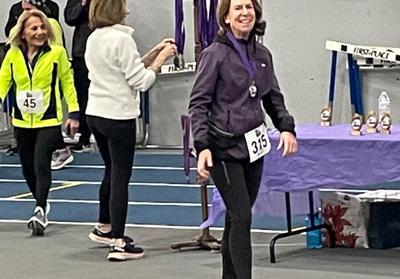 Morgan Cook Verified Buyer
April 23, 2023
Brooks gts22
These shoes are the best- fit great right out of the box.
Anonymous Verified Buyer
March 07, 2023
Great for running
Fit comfortably, supportive for flat feet, and I loved them so much for running that this is my second pair!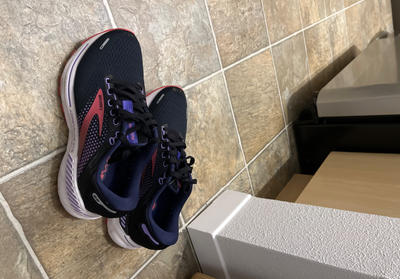 Jean Bernier Verified Buyer
January 28, 2023
Sneaker purchases
Marathon Sports are the only ones I can wear
Faith Crisley Verified Buyer
October 20, 2022
Great Shoes for Walking and About Town
The shoes come in great color combinations that go with everything. They have a supportive arch and heel and really keep me cozy and comfortable even if I am walking for miles. They also look good with casual clothes and are good commuting sneakers.
Anonymous Verified Buyer
October 07, 2022
Great sneakers
Great sneaker for narrow foot
Anonymous Verified Buyer
September 28, 2022
Great Comfortable walking shoe
This is one of the few running shoes that comes in a narrow. It is very comfortable and lightweight while being supportive. I can wear my orthotics too which is unusual in a sneaker.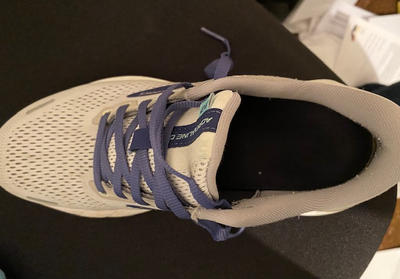 Anonymous Verified Buyer
September 05, 2022
Best ever!
Ordering sneakers from Marathon Sports has been so convenient. I go through my sneakers fast and it is so easy to bring up my account, order a pair and get new ones in the mail. They come right to my home and I don't have to waste time shopping around.
Jody Brennan Verified Buyer
June 03, 2022
Fan of the Adrenaline
Worn Brooks Adrenaline - narrow-for years. Find them comfortable and supportive. Need to bump a size. Only issue is lack of a toe reinforcement and after a relatively short period of time a hole breaks through towards the front.